PC 261(a)(2)
Rape by force or fear of bodily injury
Information on the crime of rape by force or fear is found at California penal code section 261(a)(2).

PC 261(a)(2) Law (Abbr.)

PC 261(a)(2) Rape is the unlawful sexual intercourse of a woman that is not the spouse of the defendant and which is accomplished against the woman's will by means of force, violence, duress, menace, or fear of immediate and unlawful bodily injury on the person or another (PC 261(a)(2) Abbr.).
Sexual intercourse is any penetration, however slight, of the penis into the vagina. Ejaculation is not required to prove sexual intercourse.
A woman who initially consents to an act of sexual intercourse may change her mind during the act of sexual intercourse and withdraw her consent; however, the woman must communicate her withdrawal of consent, either expressly (by words) or impliedly (through physical resistance), or the woman's withdraw of her consent to sexual intercourse can not be used to show that the defendant acted unlawfully.
PC 664/261(a)(2) Attempted Rape:
An attempted rape is a substantial effort made by the defendant towards committing the crime of rape, coupled with the defendant's specific intent to commit rape, but where the defendant is unable to commit the target offense of rape.
For example, if the defendant struggles with a woman while trying to rape the woman and because of the struggle the defendant is not able to sexually penetrate the woman, the defendant may be charged with attempted rape.
PC 261(a)(2) Sentence & Punishment
Probation Sentence: A probation sentence is period of supervision instead of an actual jail or prison sentence. Probation sentence are not available in PC 261(a)(2) cases.
Sex Offender Registration: If found guilty of lewd and lascivious acts on a minor under 14 (PC 288(a)), the defendant will be ordered to register as a sex offender pursuant to PC 290. For more information please see sex offender registration requirements.
In prosecutions under Section 261, 262, 286, 288a, or 289, in which consent is at issue, "consent" shall be defined to mean positive cooperation in act or attitude pursuant to an exercise of free will. The person must act freely and voluntarily and have knowledge of the nature of the act or transaction involved.
A current or previous dating or marital relationship shall not be sufficient to constitute consent where consent is at issue in a prosecution under Section 261, 262, 286, 288a, or 289.
261.7.
In prosecutions under Section 261, 262, 286, 288a, or 289, in which consent is at issue, evidence that the victim suggested, requested, or otherwise communicated to the defendant that the defendant use a condom or other birth control device, without additional evidence of consent, is not sufficient to constitute consent.
Sex Crimes Criminal Defense Attorneys
909.913.3138
PC 261(a)(2): Rape by Force or Fear of Injury
Free Discreet Consultations 24hrs / 7days
Se habla español - Abogados de defensa criminal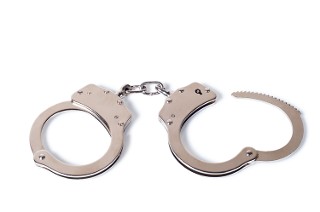 PC 288(a)




PC 288(b)(1)




PC 288(c)(1)




PC 288.5(A)




PC 288.7(a)




PC 288.7(b)




PC 288(i)




PC 261(a)(2)




PC 261(a)(3)




PC 261.5(c)




PC 262(a)(1)




PC 314(1)




PC 314(2)




PC 288a(b)(1)




PC 288a(b)(2)




PC 288a(c)(2)(A)




PC 288a(i)




PC 647.6(a)(1)




PC 647.6(a)(2)




PC 647.6(b)




PC 311.11(a)




PC 311.11(c)(1)




PC 311.11(c)(2)




PC 236.1(b)




PC 236.1(c)(1)




PC 236.1(c)(2)




PC 647(b)




PC 653.22(a)




PC 315




PC 647(j)(4)




PC 243.4(e)(1)




PC 243.4(a)




PC 243.4(d)




PC 289(a)(1)(A)




PC 289(h)




PC 289(i)




PC 289(e)




PC 289(a)(2)




PC 266h(a)




PC 266h(b)(1)




PC 266h(b)(2)




PC 266i(a)




PC 266i(b)(1)




PC 266i(b)(2)




PC 286(b)(1)




PC 286(c)(1)




PC 286(c)(2)(A)




PC 286(i)




PC 285




PC 220(a)




PC 290.018

Lewd acts on a minor




Lewd acts on a minor w/force




Lewd acts on a minor 14 or 15




Continuous sex abuse on minor




Intercourse or sodomy of a minor




Oral cop or penetration of a minor




Lewd act on a minor w/injury




Rape by force or fear of injury




Rape of intoxicated victim




Unlawful sexual intercourse




Spousal rape by force or fear




Indecent exposure




Aiding indecent exposure




Oral copulation on a minor




Oral cop on a minor under 16




Oral copulation by force or fear




Oral cop on an intoxicated victim




Annoy or molest a child




Molest person thought to be child




Molest a child in a dwelling




Possession of child porn




Possession of child porn images




Possession of child sadism




Human trafficking for sex




Human trafficking minor for sex




Human traffic minor with force




Agree or solicit prostitution




Loiter to commit prostitution




Keeping a house of prostitution




Distribute nude images




Sexual battery




Sexual battery by restraint




Sexual battery by masturbation




Sexual penetration by object




Sexual penetration on minor




Sex penetration of minor under 16




Sex penetration intoxicated victim




Sexual penetration by force




Pimping




Pimping a minor




Pimping a minor under 16




Pandering




Pandering a minor




Pandering a minor under 16




Sodomy of a minor




Sodomy of a minor under 14




Sodomy by force or fear




Sodomy of an intoxicated victim




Incest




Sexual assault




Failure to register as sex offender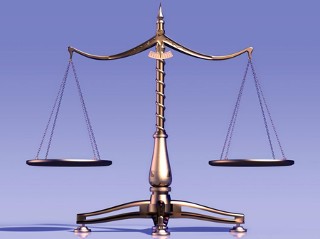 Sex Crimes Defense Attorneys, Serving
San Bernardino County
San Bernardino, Fontana, Redlands, Ontario, Rancho Cucamonga, Victorville, Yucaipa, Hesperia, Colton, Chino, Highland, Upland, Montclair, Rialto
Riverside County
Riverside, Moreno Valley, Eastvale, Corona, Norco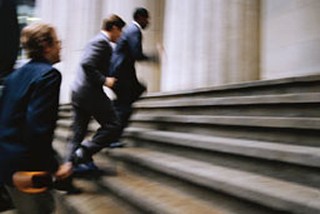 Related Crimes
| | |
| --- | --- |
| PC 664/261(a)(2) | PC 261(a)(3) |